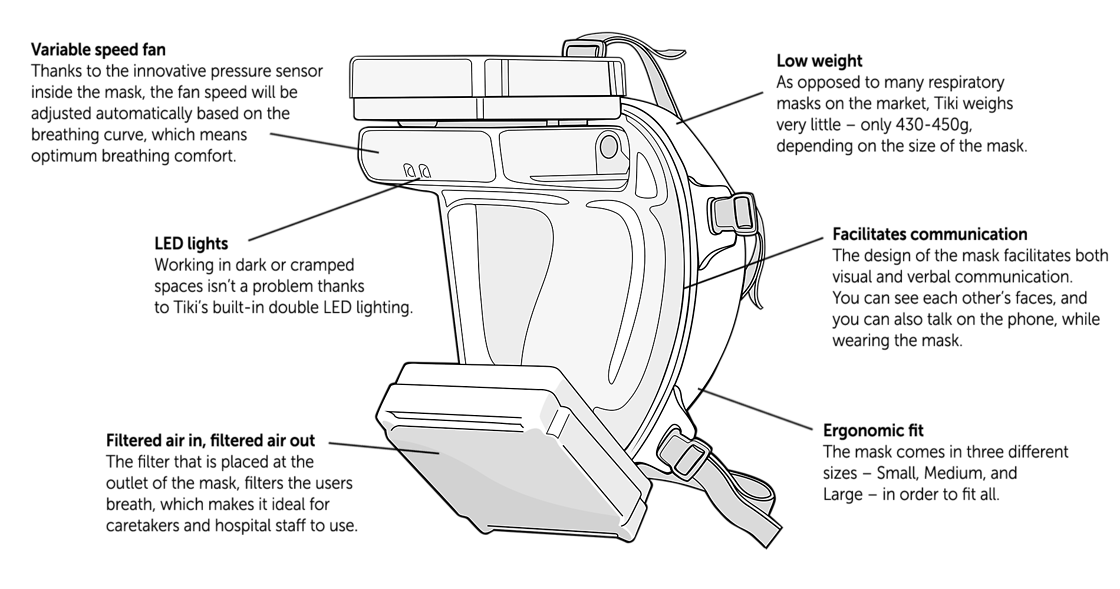 The fan is powered by a rechargeable battery located in the fan unit. A fully charged battery is enough for about 2.5 hours of uninterrupted use. As an extra accessory, there is an external battery with a higher capacity and which at the same time reduces the weight of the mask, which can also be advantageous in extreme working conditions. The battery also powers the built-in LED lighting.
The completely fog-free visor is made of transparent PET-G and TPE. The visor is a consumable and can be easily replaced if it is damaged or scratched. The visor is available in three different sizes Small, Medium and Large. For the best comfort and safety, it is important to choose your visor in the right size.
The filters are certified according to the highest class for particulate filters (P3). The inhaled air filter is attached with a bayonet socket on top of the visor, while the exhaled air filter is attached with a bayonet socket on the lower front of the visor. It is quick and easy to change the filters.
Everything is held in place with an elastic harness that is easily adjusted to a good fit.